[ad_1]
Alfie Allen, the man best known as Game Of Thrones'Theon Greyjoy, is at a crossroads. For eight seasons, fans have watched him transform from con son of the Iron Islands into the tortured captive of Ramsay Bolton, only to redeem himself as a sacrificial hero. It's a varied and impressive job that has nevertheless taken its toll. "At first it was awesome, it was awesome," he says. "And then my character started to be tortured. So it got a little dark." Just a little bit.
Still, Allen exudes a kind of jovial, but almost uncontrollable, energy when we sit down to talk in the corner of a Toronto hotel room about the next phase of his career. One of the films he's starred in at the Toronto International Film Festival, Coming of Age Story How to build a girl, was created, and the other, Taika Waititi's satire on World War II Bunny Jojo, should be celebrated later in the night. Allen accidentally drinks from my glass of water, apologizing profusely and saying it's something he still does. (In all fairness, he was just sitting there, and I didn't serve him a drink. My hurt.) Later he berates himself for misusing an idiom – even though that was perfectly correct in the context. . "Why do I get into the habit of saying that? It's so silly," he said casually before immediately continuing his sentence. He seems barely contained by a chair.
This energy is evident in his latest work. In How to build a girl, she's a crushed rockstar who sings sad songs and wins the affection of the heroine, a budding music journalist from the 1990s played by Beanie Feldstein. (Yes, Allen actually sings.) His role in Jojo – the winner of the TIFF Audience Award, the festival's highest honor – is smaller, but has an entirely different impact: As Finkel, he's the screaming lackey of Sam Rockwell's disgruntled Nazi Captain Klenzendorf in the 'Waititi story of a young boy who idolizes his imaginary friend, Hitler. Like these two parts, Allen oscillates between warm and funny – two traits that Game Of Thrones did not always allow him to project himself.
But Allen is wary of thinking of his career as any trajectory. Before Thrones, Allen has had small roles in movies like Atonement, but he was probably more identifiable as Lily Allen's brother. (His song "Alfie" begins, "Oh honey. My little brother is in his room smoking weed.") I mention he comes from a musical family when I ask him about John Kite's turn in How to build a girl – which features a Lily cameo – in which he sings a touching tune written by Gus Garvey of Elbow. He impassive, "My mother is a great singer," then bursts out laughing. (Her mother, Alison Owen, is a producer who has worked on films like Elisabeth, The other Boleyn girl, and Suffragette. She has a credit on How to build a girl thus, which makes it entirely a family affair.)
Sarcastic asides spice up Allen's conversation, but he gets serious as he discusses the significance of Garvey being responsible for this John Kite moment. He turned to Elbow's "The loneliness of a tower crane operator" frequently when playing Theon. "I just thought that kind of a position summed up Theon's position, being alone in this world and also being at the behest of this huge machine but not really knowing what to do with it. Also just looking at it from a point of view. bird, just low and everyone out of reach but seemingly within reach. You know what I mean? "he said, before adding another verbal wink:" Deep man. Deep and deep, innit? "He corrects again," It really helped me, that song, so being able to do another project and work with Guy Garvey who really played a role in getting me to this place for this role. , that was awesome. "
The role in How to build a girl isn't exactly a romantic track – without spoiling too much, it's a bit trickier than that – but even Allen admits he felt a pang of heart watching the movie: "Even myself watching it objectively the other day , there is something primal about me that looks at these two characters and is like, "When are they going to kiss?" "He finds out that he ends up becoming" enveloped in this kind of incredible and honest energy ".
It's a completely different vibe from Jojo, a wacky take on Nazi Germany that immediately sparked debate after its first screening at TIFF. Over the course of the film, titular Jojo (Roman Griffin Davis) becomes disillusioned with Hitler's hate ideology when he finds out that his mother has been hiding a Jewish girl in their house. Allen's Finkel and Rockwell's Klenzendorf are more buffoon than terrifying. "People have said, 'Does that humanize the Nazis and all that?' But I think we're laughing at a bunch of people who sort of exist to this day. "
It's "heartbreaking", as he puts it, but as an actor it was an opportunity to flex the improv muscles that had fallen asleep during Thrones. "No disrespect to HBO or any of the directors I've worked with – after a while because he's such a heavyweight of a series, you owe more to the words they write than to the kind of character that you think you created yourself, "he says. "You kind of played this game respecting what they do, but also respecting what you have to bring to it."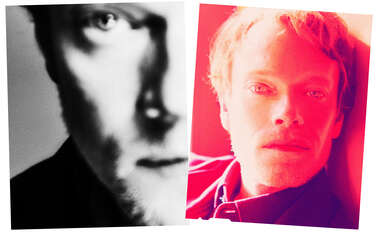 On September 22, he will head to the Emmys, where he is nominated for Supporting Actor in Drama, an honor he submitted to. It's still a bit "surreal", he says, which is certain given that he had long thought that an appointment was a pipe dream. "It's been a long time since we started to do Thrones, I'm not gonna try to pretend I'm totally naive about the Emmys, but I thought about it, "he said." I was like, wow, maybe someday I'll be up there but this has disappeared. This dream disappeared a long time ago. He describes the self-submission process, which ultimately costs $ 225, as a last minute endeavor, carried out approximately 10 minutes before the deadline. But the gain was astounding. He was picking up a present at a West End store when his agent texted him to tell him he had gotten an appointment. He thought it was recognition for Thrones in general. When he realized it was an individual honor, he was taken aback. "I just sat on the sidewalk," he says. "I walked in and spoke to the lady who had just served me and we just had a glass of champagne together. It was awesome."
Despite the pomp and circumstance that arose over the Emmy weekend – Allen ended up losing to his co-star Peter Dinklage – Allen seems happy that Thrones is finished. He dismisses fans' anger over the past season, saying it comes with the territory of a cultural phenomenon. "I'm sad that I can't spend so much time with everyone," he says. "It's something that I'm really, really, really going to miss. But we all keep in touch, we've got a WhatsApp group. We've all kind of walked through those muddy fields and those gas-heated lamps huddling around. them. We will always share these experiences together, but in terms of lack of Thrones, I think I'm glad it's over. "
Esther Zuckerman is Entertainment Editor-in-Chief at Thrillist. Follow her on Twitter @ ezdescribe.

[ad_2]